Sentencing Guidelines not followed in £8000 benefit fraud case.
Our client was summonsed to attend Court in relation to an allegation of benefit fraud. She had been overpaid £8,000 Housing and Council benefit as a result of her failure to notify the local authority that she had started work. The overpayment had arisen over a period of five years. The client had submitted two claim forms within this period as well as change of circumstances forms.
The starting point in relation to an offence of this nature is a high level community order and custody will be considered. However by skilful preparation and advocacy we were able to persuade the Court that a Conditional Discharge was appropriate.
The facts of the case helped. As the client had been served with prosecution papers along with the summons we were able to advise her fully before her first hearing. After considering the payslips served as part of the prosecution papers it was apparent that Ms S had not had any income from her employer for considerable periods of time. We requested a breakdown of the overpayment as this was not included in the papers. The overpayment schedule indicated that the overpayment had been correctly calculated but was a useful illustration that for over two years of the five year period covered by the offence the Ms S was not overpaid at all and for the majority of the remaining period Ms S was still entitled to some Housing and Council Tax benefit.
Before the Court hearing, at Court, we spoke with the prosecutor and confirmed our client's instructions in relation to her repayment of the overpayment. Ms S had been repaying for over a year. She remained in receipt of Housing and Council Tax benefit after the investigation as she was on a low income.
Our client pleaded guilty to the offence. We addressed the Magistrates on the offence drawing their attention to the fact that while the overpayment over five years, the client had not been overpaid for over two years of that period and had remained entitled to some Housing and Council Tax benefit during that period. The offence was clearly not funding a lavish lifestyle.
We put forward mitigation highlighting the personal losses she had experienced we provided two characters references and took the Magistrates through the sentencing guidelines. We invited the court to depart from the guidelines and consider imposing a conditional discharge on the client. If a conditional discharge is imposed and the defendant does not breach the conditional discharge by committing further offences before it is complete, the Court will not impose any punishment in relation to the offence.
We argued that a conditional discharge would have the least impact on our clients  ability to provide for herself and her son. The Magistrates retired and when they returned imposed a conditional discharge. No costs were imposed, Ms S was simply ordered to pay a £15 victim surcharge.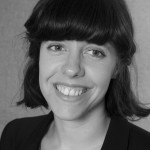 Laura O'Brien benefit fraud expert did this case